Building Self Leadership & Resilience.
I help leaders cultivate meaningful relationships, inspiring curiosity and a self-actualized culture to enhance performance.
Visualisation
Reflection
Insight
Personal
Business
Wheel Of Life
Emotional Intelligence
Adversity Quotient
Social Quotient
Connection
Communication
Clarity
Critical Thinking
Curiosity
Transformation
We All Need Help Navigating Towards Transformation.
I'm Aneesa Theron.
I Help Leaders Unlock Their Potential.
As a coaching alchemist, I support entrepreneurs, managers, and corporate executives, to thrive as leaders. I work with clients to navigate bold change, its challenges, and the unfamiliar terrain in today's exceptionally volatile, uncertain, complex, and ambiguous climate.
I inspire confidence through critical thinking and asking astute strategic questions to uncover root causes, this enables wise decisions to increase influence and impact.

Build Your Best Connection With Me
Join My Newsletter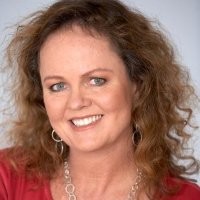 "Aneesa is a connector of note. She connects the dots (over and over demonstrating for social enterprises and others how the whole can be greater than the sum of its parts); and she connects with people at a profound level with a rare mixture of authority and humility, mind and heart. As a colleague she is a safe pair of hands, covering the necessary and also adding an often unasked-for layer of value. Protean, with a broad range of skills, perhaps her most distinctive characteristic is an extraordinarily innovative brain."
Heather Parker

"Being coached, trained and mentored by you both on a personal and professional level has given me excellent, effective leadership skills such as strengths and weaknesses collectively to develop youth and early intervention learners on an ongoing basis with everyday resources to equip them for the now and their future, assisting the youth in transitions and to alter my behaviors and those I mentor and develop today, that may possibly be hindering performance levels to achieve the goals set out."
Elsa Marman

"I have admired her capacity to engage meaningfully with people at all levels within any context. This personal power has built her unique brand of people first, sometimes concealing her contrasting sharp business acumen and insights. Aneesa has a unique dual capacity to function at a strategic macro level, while considering retaining the micro details and people impact."
Margy Nicol

"Her ability to work effectively both at a strategic level, to really analyse and understand client business needs, and operationally in a disciplined way, getting the job done to a high standard. She has a great personal presence and instils confidence through her clear thinking, her calm measured approach and through asking astute strategic questions to uncover the root causes. These qualities, coupled with an ability to listen empathetically, and the courage to speak honestly, plays to Aneesa's other great strength - which is as a naturally talented coach."
Kevin Skinner